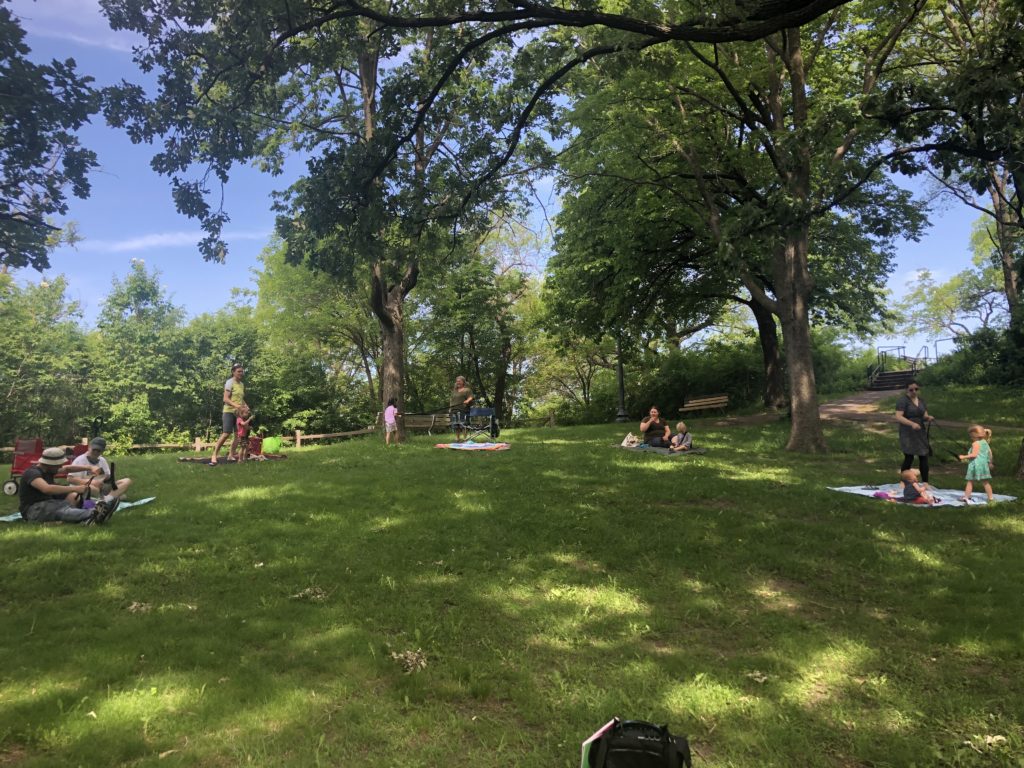 Tuition
IMPORTANT CORONAVIRUS ERA CHANGE:  In this time when many people are struggling, we will allow any family to participate for what they can afford between $45 and $170 per semester.   I encourage families who can support scholarships to add a little to their tuition to help families participate who might otherwise be unable.  And remember, online classes charge a fee per family - not per child, so this creates savings for many families.
Music Together Mixed Age classes:
Fixed family rate: $170 (see above about pay what you can)
Canta y Baila Conmigo classes:
Fixed family rate: $170 (see above about pay what you can)
Pago por familia: $170 sugerido, paga lo que pueda entre $45 - $170
¡Música para todos! becas para participar - cada quien paga lo que pueda.
General Policies:
Early-bird discount: deduct $10 if paid by two weeks before class.
Returning families deduct $10 off registration.
Payment options:
Zelle bank transfer to Frances Durkin at Wells Fargo Bank email durki009@umn.edu
Paypal at https://www.paypal.me/FrancesD
Venmo -  Frances Durkin@Frances-Durkin
Mail check made out to Frances Durkin to 4925 Aldrich Av S Mpls MN 55419  - Contact Frances with any questions at francesdurkin@gmail.com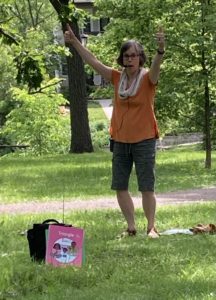 Scheduling    -   Winter session will run outdoor/online classes February 16 through April 7.  As with everything these days, we are re-inventing daily and will need to be flexible.  Our plan for winter is to hold classes when the weather is above 15 degrees (including windchill) and not raining heavily.  A decision will be made the afternoon before the class, and if outdoors doesn't work, we will meet via Zoom.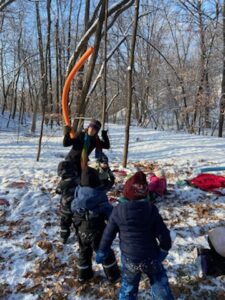 (see Facebook page) Typically classes are offered on this schedule:
Prospect Park Location (PPUnited Methodist Church) 22 Orlin Av SE
Prospect Park Witches Tower Park - Outdoor park location for Winter 2022 classes
Wednesday 10:30am - 11:05am Canta y Baila Conmigo (birth to 6)
Thursdays 10:30am - 11:05am Mixed Age (birth to 5)

Location
Prospect Park United Methodist Church (Someday we'll be back here!)
Address:   22 Orlin Av SE
Minneapolis, MN 55414
You are close when you see the "Witches Tower" water tower.  Street parking available or park in the lot at Pratt Elementary school across the street.
Important:  Come up the ramp to the left of the church building, as the front door is locked  To find the ramp, you walk up the driveway of the Parsonage House to the left as you are facing the church.  You will then see the Ramp. 
If you're new to the class, plan to come 10 - 15 minutes early to find us, and we will have the room open and you can settle in.  We look forward to meeting you and your child!
This includes Zoom and "in-park class"!  If you're new, please come 5-10 minutes early for some introduction time with your child, or schedule a materials drop with the teacher for a "front step" visit to facilitate connection.